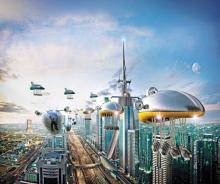 Lately at Sky Assist, to further develop our applications, we have brainstorm on the future of Lost & Found operations.
We took into consideration the main trends which are affecting all industries, including the arrival services:
Increasing use of connected and mobile devices such as smartphones, tablets and wearables.
Growing interest of the end-customers to be in charge, to be able to do things themselves.
Standardization of the systems used for a better system compatibility and data integration for more business intelligence.
Based on these trends, we came up with the below diagram that shows that:
Lost & Found operations of the future will not be limited to the arrival hall of the airport, but will also extend on the plane and outside the airport.
Agents' tasks, and especially the back office ones, will be more and more automated thanks to the growing intelligence of the connected systems (DCS, bag sorter, internal system, etc.).
Passenger will be offered a wide range of possibilities to declare and track their delayed bag so that each of them can use the one he finds the most adequate.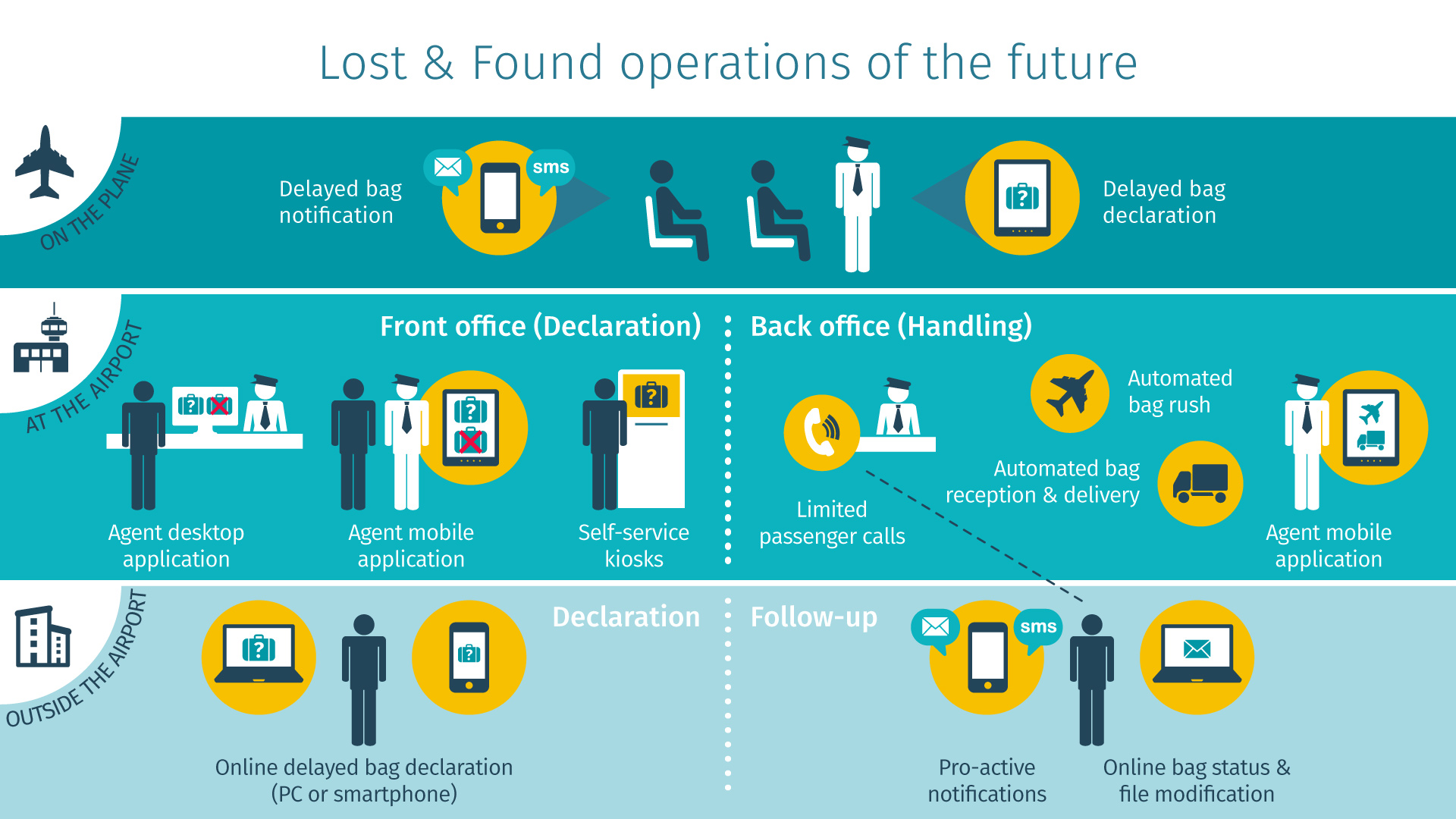 What do you think of this infographics? We would gladly here about your vision of the Lost & Found operations of the future. Please do not hesitate to contact us; we will be happy to get your opinion on this topic to build tomorrow's applications.