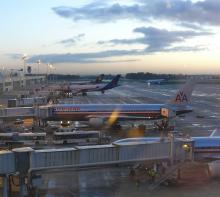 At Brussels airport, until recently passengers coming to pick-up their delayed baggage had to access the Lost & Found offices via the same way than the passengers exiting the arrival area. Passengers coming to pick-up their bag had to address a security agent with their AHL PIR. The security agent was contacting the relevant handler to ensure that this passenger was granted to the non-public zone of the arrival area. This process was not very convenient since:
Passengers were passing through the same corridor but going in two directions (to exit the arrival area and to enter the arrival area) causing practical and security issues.
Checking the eligibility of the passenger to enter the arrival area was taking time. It required the security agent to phone the appropriate handler who needed to check manually in BagAssist if the bag for this passenger had arrived.
The reclaim project, initiated in April 2014, aims at automating the security check at the Lost & Found entrance for passengers coming in with an AHL report. As from mid-October, the procedure is as follow.
When an AHL is created at Brussels Airport by any of the handler (Swissport, SBA or Brussels Airlines) a bar code is printed on the PIR. The barcode is present independently from the application used to report the delayed bag: BagAssist, kiosk-AHLreport or e-AHLreport.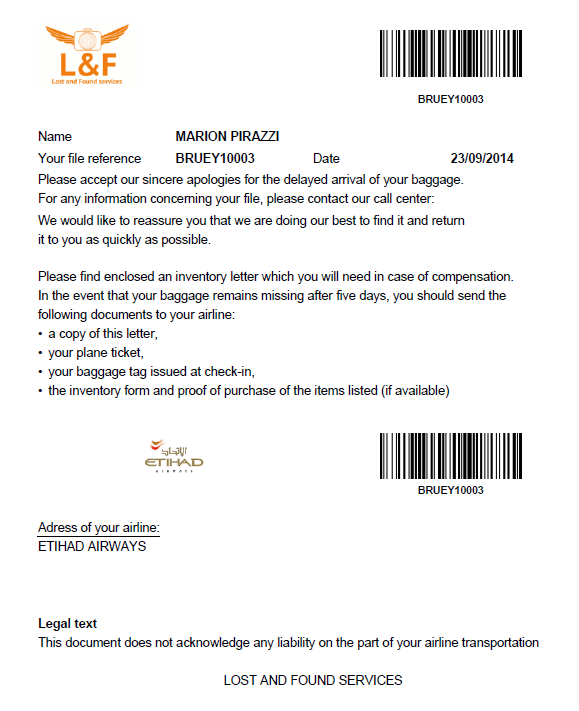 Later when the bag is received at the airport, the passengers coming to pick-up their bag have a dedicated access, further away from the exit used by passengers leaving the arrival area.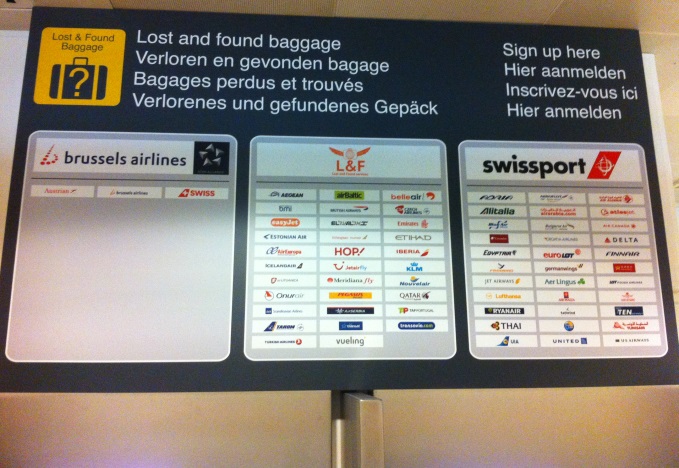 The passenger scans the bar code on his AHL report.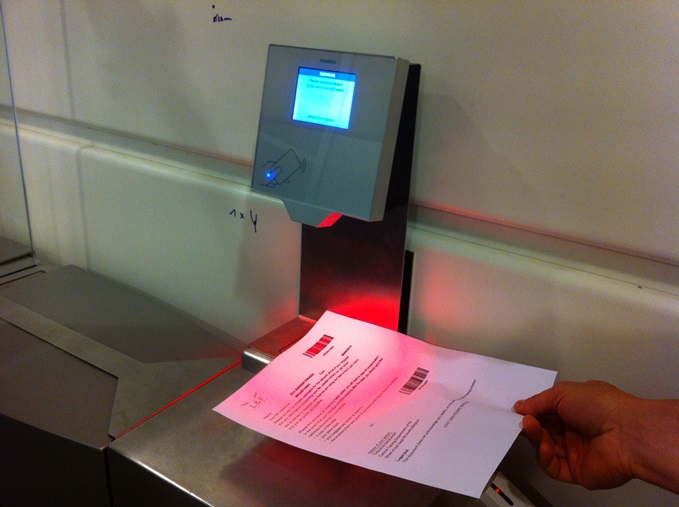 The AHL file is retrieved from the bar code and it is checked in a database at Brussels Airports whether this passenger is eligible or not. The Brussels airport database is updated by a thread running on BagAssist database; thus the Brussels airport database always contains the latest status of the AHL files created in BRU station. The criteria to define passenger eligibility are:
Day of file creation: passenger can only use this gate within the primary tracing period.
Bag status: at least one bag has been received at the airport and has not been delivered or picked-up yet. The passenger is not eligible to enter the Lost & Found area in the following cases: the file is closed or no bag has been received yet or all bags have been handed to the passengers already or all bags have been FAH.
In case the passenger doesn't have the printed AHL PIR with the bar code with him, he has two options:
Entering his file reference to get a printed bar code that he can scan at the gate.
Calling the relevant handler using a phone put outside of the gate.